29 March 2021
Minister of Foreign Affairs of the Republic of Serbia Nikola Selakovic met today with Ambassador of the Kingdom of Norway Jørn Eugen Gjelstad.
Minister Selakovic noted that the bilateral relations between Serbia and Norway were good, that they were matched by a trend of expanding the scope of mutual cooperation, and stated that Serbia was interested in further strengthening the political dialogue at all levels.
Selakovic pointed out that economic cooperation could be more intensive, that it should match the positive trend present in political relations, and called on Norwegian investors to increase their presence on the Serbian market in the coming period, especially in the context of mutual economic recovery after the coronavirus pandemic.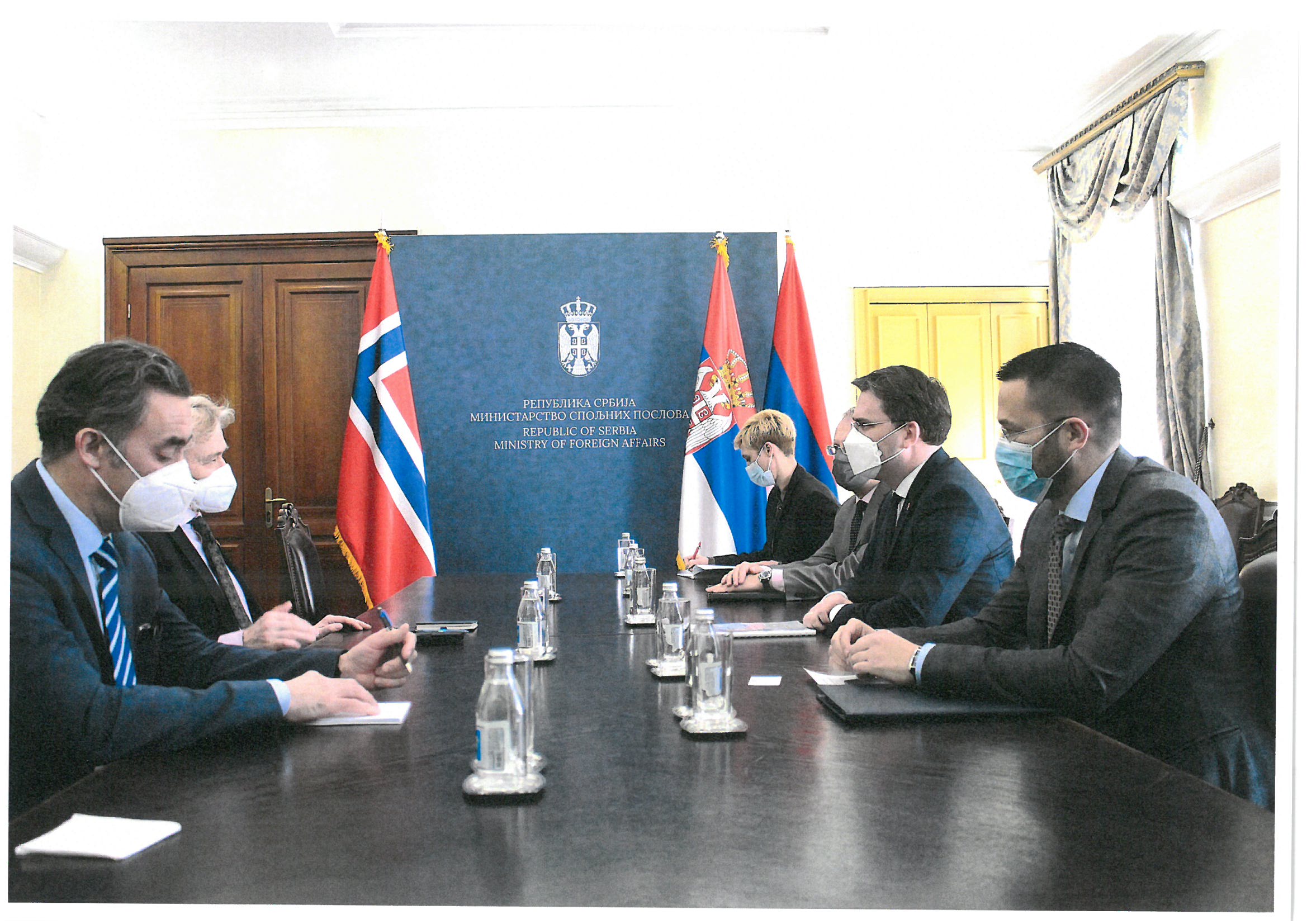 The Serbian Foreign Minister emphasized that full membership of the EU was a strategic orientation of Serbia, and thanked Norway which, although not an EU member state, was showing readiness to help our country through its experiences gained in harmonizing standards and regulations.
Engagement towards the promotion of regional cooperation is one of Serbia's priorities, Selakovic said, emphasizing that the "mini-Schengen" initiative was a good starting point in that direction.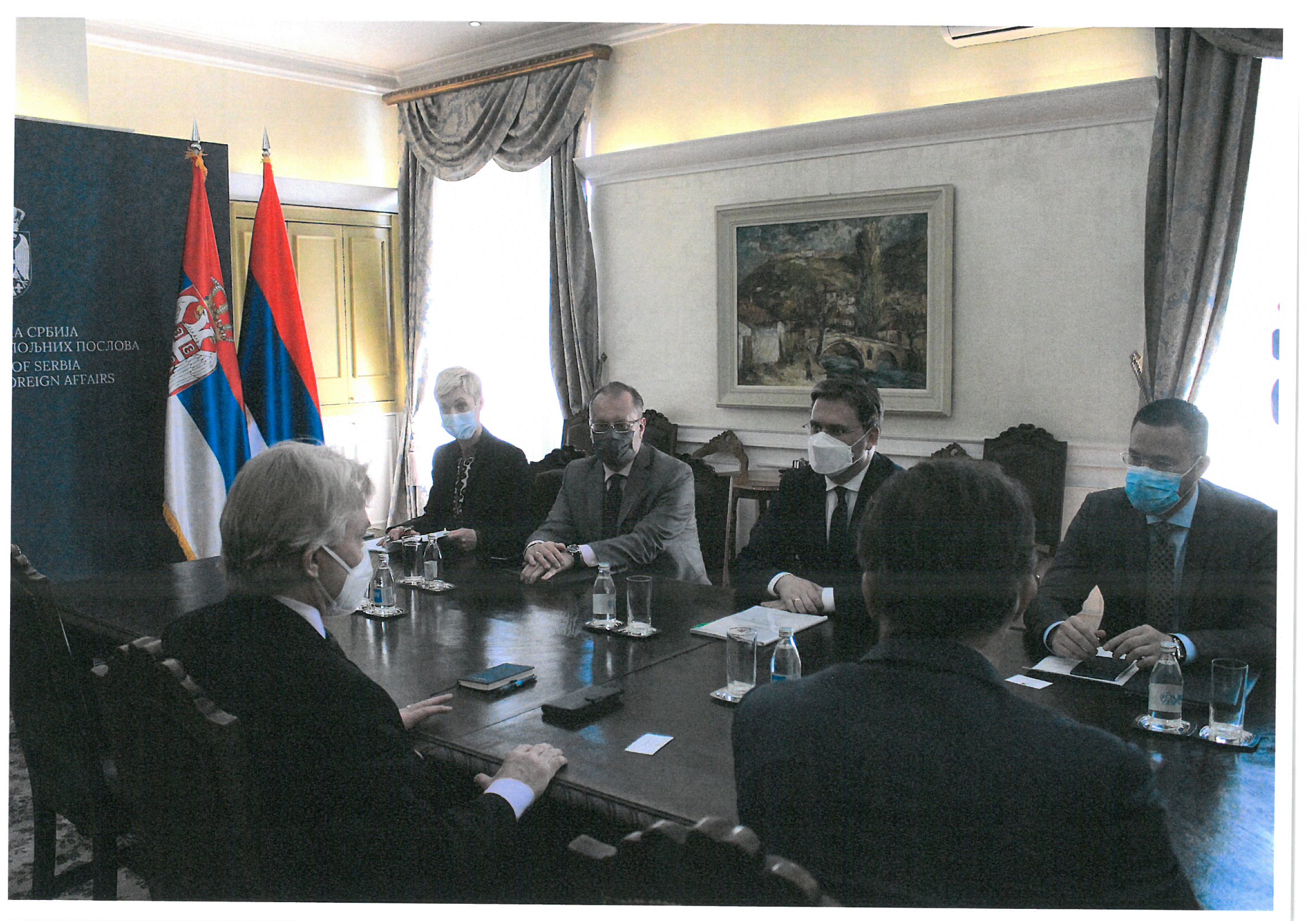 Speaking about the Belgrade-Pristina dialogue, Selakovic reiterated the position that Serbia was committed to reaching a sustainable compromise solution, and that such a solution would be a basis for full stabilization, reconciliation and long-term progress of the region.
The Minister thanked Norway for the medical equipment donations it provided to Serbia in the fight against the coronavirus, praising its successful fight against the epidemic due to a responsible approach maintained by the Norwegian authorities, and wishing this country to overcome this challenge as soon as possible.